Bringing You
Quality Photographs of Various Materials
At D & J Photoshots Photograph, we produce our Ocean & Landscapes photo prints in different mediums. This is to ensure that we provide a variety of options that cater to the preferences of our clients nationwide.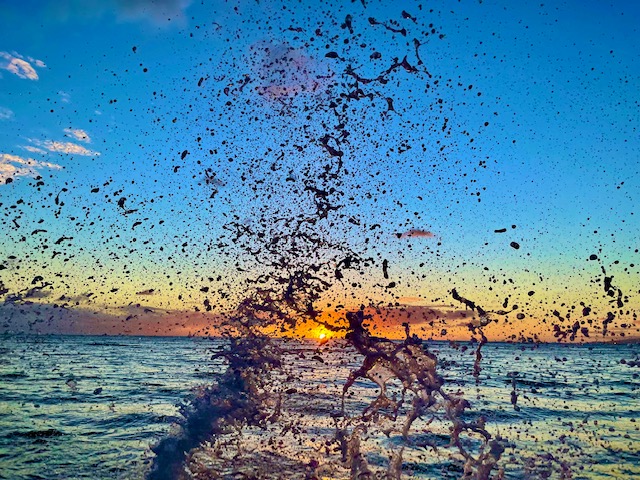 We heat infuse photos directly into metal using the Epson inks and SureColor printers. This helps us ensure unsurpassed image resolution and color vibrancy on our products. Then, we coat the surface with a white, high gloss to make it more vivid and detailed.
Using Only the Best Sheets
Our team only uses ChromaLuxe® aluminum sheets to ensure only the best results. According to recent test reports, this brand is 3-times better in permanence than the Kodak Silver Halide prints, which makes it fade-resistant for more than 65 years.
Provided Complete With Mounts
We use a black aluminum mount that contrasts nicely with the metal image. It is 3/4" deep, making the print appear like it's floating. 
Face: 1/4" Clear Acrylic
Print: Metallic Photo Paper or White Photo Paper
Back: Paper Back
If you want the sharpest and most vibrant acrylic prints, then this service is for you. We will print your image onto a metallic paper first, and then we'll do face mounting to a clear UV-resistant acrylic.
This process is the key to our quality prints, since other labs don't follow the same steps. They print directly onto the acrylic resulting in a lower resolution print lacking depth and clarity.
Printed on Paper That Elevates Beauty
We use Epson archival inks in our prints. Additionally, we use high-resolution archival metallic photo paper, a material that makes the print luminous and iridescent, to ensure the quality and beauty of your image. If you light your image from the front, it will look like an artwork in a gallery.
Perfect for Displays
We use a black aluminum mount that contrasts nicely with the natural aluminum back. Its frame is 3/4" deep, making your image appear to be floating off the wall. 
Whether you want a rolled canvas print or a fine gallery-wrapped print for your room, you can rely on us. We guarantee to provide you with the highest quality canvas photo prints.
Produced With Superior Materials
Printed on fine canvases, using state-of-the-art printers, our premium canvas prints are designed for high-end photography and art markets. They are produced on a 400-GSM, semi-gloss, white poly-cotton blend canvas with the Epson SureColor S80600 printer.
Additionally, we use UltraChrome® 9-color eco-solvent inks for our prints. With these, you can rest assured that our products are true Gicleé prints and will last a lifetime.
Ready To Hang
We use an elegant 1.5" gallery wrap for each of our canvas prints. This wrap makes any work of art suitable to be displayed without any frames or mounting mechanisms. You can simply hang it on the wall using a wire.
Glossy Photo Prints
With its smooth, traditional finished look, images printed on glossy photo prints bring out a unique aesthetic. Photographs printed on this medium are perfect for classic wood frames.
We use the Epson® glossy photo paper for our products. This material was developed for photographers with a discerning eye as it provides maximum color gamut and image resolution.
Enhanced Metallic Paper
To make photos look more dramatic, we suggest going for metallic paper prints. We print these on Moab® Slickrock metallic paper. It has a subtle iridescence and nice white point, so your images still appear true to color and will have a higher perceived value.
For more information about our products, reach out to us today. We look forward to hearing from you.